There's a reason that in the last couple of years alone, millions of households have decided to stop drinking tap water and move to bottled or filtered water:
Studies show that our drinking water has become unsafe to drink.
While many households solve this problem with an internal water filtration system, a water cooler/dispenser will help make your access to hot and cold water much more convenient.
There are many types of hot cold water dispenser units, but mainly it is the bottled water coolers.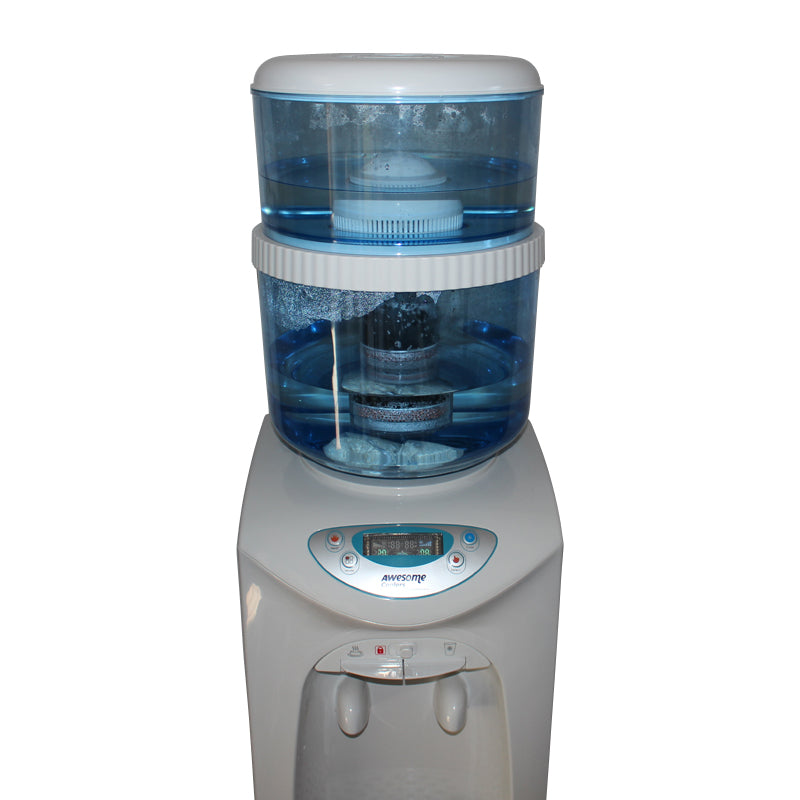 Bottled water coolers are cheaper than bottleless kind, but they require the purchase of large bottles of water. They can either be top-loading or bottom-loading, where bottom-loading water coolers are easier to use as there's no need to lift the water bottle in the air.
We all know the health benefits of drinking quality water. But have you thought of ways to dispense that water? We have! A cold and hot water dispenser is found in offices and homes everywhere and there are many types from which to choose.
There are several ways to dispense quality water:
Ceramic Crocks with Stands
Standalone Crocks
Bottle Holders and Spouts
Straight from the Bottle Pumps
The Ambient/Chilled Dispenser and The Hot/Chilled Dispenser.
What is the attraction of the water dispenser? Most people like instant chilled or instant hot water, but do they think about the benefits of the water they are drinking from the dispenser?
Hot Cold Water Cooler Benefits include:
Fully portable: place the dispenser practically anywhere in your home or office.
Better tasting: boost the flavor of your tea, coffee, soups and favorite recipes.
You will drink more water: convenience of instant chilled and hot water with the push of a button!
Improve the environment: minimize landfill waste.
Call us at 1800789781 or email us at sales@awesomewaterfilters.com.au to recommend the suitable water cooler applicable for you!
www.awesomewaterfilters.com.au