Silver Drinking Water Steam Purifier/Distiller
Sale!
$199.00 – $286.00
Food-Grade Quality
User-Friendly Operation
Powerful Performance
Considerate Design
Our efficient distiller is the safeguard for your health
Removes contaminants such as bacteria, particles, dissolved solids, and VOCs to provide you clean and purified water.
You may enjoy the distilled liquors just at your home.
This Silver Drinking Water Steam Purifier/Distiller completes 1 gallon of pure steam-distilled water in 5.5 hours. The interior boil chamber, including upper cover and condensing coils, are high-grade 304 Stainless Steel. It comes with a 1-gallon glass collection bottle with a removable lid for convenience. Distilling your own water can't get any easier, simply fill the boiling chamber with water and press the reset button. At the end of the cycle, the distiller will turn off automatically. The outside body of this distiller is a heavy-duty metal with an attractive silver baked enamel finish.

Features:

Easy to operate, no installation required
Produces water of the safest and cleanest condition
Seamless round shaped exterior
Durable, yet lightweight and compact enough to travel with
Effectively removes most tap water impurities
Filter and discharge cap change from plastic to 304 STAINLESS STEEL, improve quality of water further.
Large capacity up to 4L/1.06Gal( US )  0.88Gal( UK )
304 stainless steel material, safe, durable, and easy to clean
The unique and portable handle on the top for easy use and carry
The unit will automatically shut off when the temperature reaches 239°F / 115°C
Remove contaminants such as bacteria, particles, dissolved solids and VOCs
Metal blades of high quality, never deform
Two buttons, red is for turning off, green is for turning on, you can turn the machine off or on at any time
Including one glass water collection bottle and one dust cap
Suitable for hospitals, dental clinics, labs, offices, homes, etc
Come with a 2-year warranty

Specifications:

Rating voltage: 100-120VAC,60HZ 220-240VAC,50HZ
Power: 750W
Water measurement: 1L/H
Weight: 3.5KGS
Inner size: 180×200MM
Package size: 290x290x390MM
Outer size: 245x285x512MM

What's Included:

Top Condensing Unit
Distiller Body
Plastic Collection Bottle
1x Activated Charcoal Sachets,
1x Cable
1x Detergent
1x User Manual

White Drinking Water Steam Purifier/Distiller FAQ

What is a water distiller?

It's a water treatment method that produces contaminant-free water into vapor and returning it to a liquid state.

During the evaporation process, all impurities (bacteria, heavy metals, and arsenic are eliminated because they don't have the ability to turn into steam.

As a water transition from a liquid to a gaseous state, all contaminants are behind in the boiling chamber.

The distiller then cools the evaporated water turning it to mineral-free, filtered clean, and highly pure water.

How long does it take to distill water?

It takes around 4-6 hours for a countertop water distiller to produce one gallon of distilled water. Like most high purity water filtration methods, the process of water distillation is a slow one. The water distiller produces purified water one droplet at a time. Over the course of several hours, the water distillers will produce enough droplets to fill up the reservoir with purified water.

What are the advantages of a water distiller?

Guaranteed water purity: Distilled water is completely free of all bacteria, viruses, and inorganic compounds, protecting your body from a broad range of potentially harmful water contaminants. From dissolved salts and solids to metals leached from old pipelines to organic waste, contaminants are unable to survive the comprehensive distillation process. There are few water filtration or treatment systems available that are capable of delivering total contaminant reduction. A water distiller provides you with superior water purity in the comfort of your own home or office.

Wide range of use: Distilled water can be used for a vast array of applications. Far from being limited to just drinking and cooking, distilled water is recommended for use in household products like irons and humidifiers. Preparing baby formula with distilled water alleviates any fear of bacteria creeping into your infant's fragile immune system. Cleaning windows and surfaces with distilled water eliminate frustrating streaks and blurry glass. A water distiller provides you with pure water with a multitude of uses.

Zero installation: Unlike other high purity water filtration systems, like deionization and reverse osmosis, a water distiller requires no lengthy and involved installation. All you need to do to set up your countertop unit is merely plug it into an electrical source. After that, just fill the boiling chamber and let the distiller purify your water. Automatic units do need to be connected to a water source so they can continuously provide you with purified water, but, this is a simple plumbing connection to make. Compared to the installation process that goes into even basic under-sink systems, water distillers are easily some of the most simple water treatment systems to install.

Return on investment: Water distillers are some of the more expensive units to purchase initially, but they provide an enormous return on investment. Producing your own distilled water at home is far cheaper than purchasing bottled distilled water. Not to mention, bottled water is environmentally unfriendly and a poor substitute for an actual filtration system. A well-maintained water distiller will last at least 10-15 years, and the carbon postfilter replacements are quite inexpensive.

How to clean your water distiller:
Turn off the distiller and remove the lid of the boiling chamber. If your distiller has a removable lid, detach it from the water distiller. Fill your sink with warm water and add in 1/4 a cup of white vinegar. You can also use lemon or lime juice, sulfamic acid, or a water distiller descaler like Still Clean.
Submerge the lid in the water. Allow the lid to soak in the solution for a few hours. If you cannot remove the lid, take a brush or cloth that's been soaked in the cleaning solution and scrub the lid.
Pour a solution of 1/2 vinegar and 1/2 water into the boiling chamber. The white vinegar will loosen the pesky scale deposits forming on the inside of the boiling chamber. Be sure that your solution is several inches higher than the visible scale formations to ensure they will be removed.
Allow the solution to sit in the distiller overnight. Allow 12 hours for the solution to work its magic on your distiller. You may want to gently swirl the water around in the distiller, making sure all limescale deposits make contact with the vinegar solution.
Empty the water distiller and rinse. In the morning, pour the solution down the drain and fill the distiller with water. Thoroughly rinse out the distiller with warm water from your tap several times.
Allow the water distiller to air dry before reuse. After you've cleaned it, allow the system to dry out before plugging it back into a power source. Attach the lid back to the distiller, and you're ready to produce your next batch of high-purity water.
Why is distilled water better than alkalized water?
Distilled water is the purest form of water available to the average consumer. Your body needs pure water to work at its optimum performance removing waste. Alkalized water has to have contaminants in the water to have the capacity to be alkalized. Water with pH above 7 has a tendency to make your system create more acidic conditions to offset the alkaline water, therefore it actually works in reverse to some information being circulated.
How long does it last and what's the warranty?
AWF water distillers typically provide three to five years of uninterrupted, trouble-free service. These units are warranted against defects in materials and workmanship for a period of 2 years from the date of purchase.
What materials is it made of… and are they BPA-free?
The material used in these water distillers is BPA-free. The material used for other models are polypropylene.
Does it remove every contaminant from the tap water?
Tap water is brought to a boil. Steam rises and enters the condensing coil. Cool air is passed across the condenser, converting steam back to pure distilled water. The distilled water then percolates through the coconut shell carbon filter and is collected. The process of steam distillation combined with carbon post-filtration effectively removes at least 99% of impurities.
Why do I need to use carbon filters… doesn't distillation remove everything? Will it work without the filter?
Yes, it will work without the filter, but the volatile organic compounds found in the water can cause a bad taste and could be carcinogenic. The post-carbon filter will remove the VOC's from the water and eliminate the bad taste.
4L Pitcher Silver Water Pure Distiller can produce distilled water in just 5 hours!
Our 4L water pure distiller gives you distilled 4L water per day or you can have more depending on your needs in just 5 hours. This high-quality drinking water steam purifier provides you and your family with great-tasting water with better quality.
You can contact us here at Awesome Water Filters Monday to Friday 9:00 am to 5:00 pm with any questions that you have.  
We have our expert team waiting to take your call now!
Email: sales@awesomewaterfilters.com.au
Phone: 1800 789 781
Call or email us we are here to help!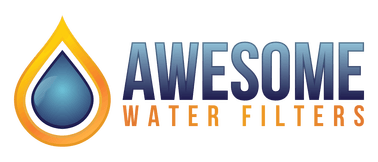 ---