FILTRATION PROCESS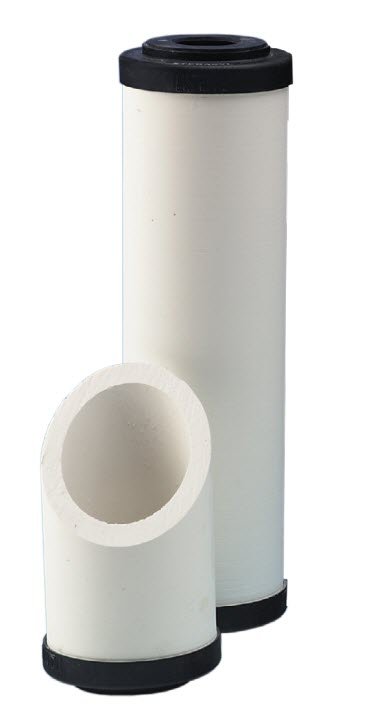 STAGE 1 – Doulton Sterasyl ceramic as a pre-filter to effectively remove harmful bacteria, such as E. Coli, Fecal coliform, Salmonella, Streptococcus, and cysts (Cryptosporidium, Giardia), and sediment.
The cartridge can be cleaned up to 40 times (about once a month).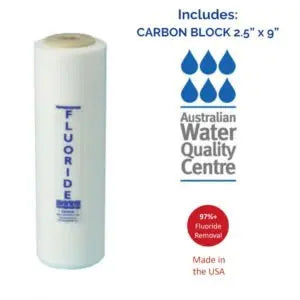 STAGE 2 – Fluoride Removal Filter  to effectively remove Fluoride from your drinking water.
This setup is the best for Fluoride Removal which is removed with an Activated Alumina filter it's aluminum oxide, the same chemical substance as sapphire and rubies, but without the impurities that give the gems their color (this is not aluminum), our KDF/GAC cartridge will also remove any activated alumina that may be in your water after going through the activated alumina filter for ultra crystal clean water.
Carbon Block Cartridge 2.5″ x 9″
STAGE 3 – Carbon block cartirdge are advanced multi-media cartridges designed to reduce chlorine taste & odor and other contaminants. Cartridges are manufactured using a powdered activated carbon (PAC) with a specially designed adsorbent media for lead and mercury reduction. These cartridges are protected by a uniquely formulated polyolefin bilaminate prefilter, designed to significantly increase the useful life of the cartridge by trapping sediment that typically plugs carbon block cartridges. CBR2-10R are effective at reducing levels of chlorine taste & odor and other contaminants. The CBR2-10R has a built-in flow restrictor (0.6 gpm) to allow for maximum contact time.
Features
Reduces particles as small as 0.5 micron in size by mechanical means

Reduces cysts such as Cryptosporidium and Giardia by mechanical means

Lead and mercury reduction through 2,000 gallons
Premium high capacity chlorine taste & odor reduction exceeding 20,000 gallons